That is to say, I don't write your book for you. I translate your voice from spoken to written word.
Your story is yours alone, and only you have the power to tell it.
However, writing a book is no small feat. If the idea of writing your book seems…
Time-consuming
Overwhelming
Exhausting
Far too technical
…hiring a ghostwriter might be right for you.
Based on a series of personalized, in-depth interviews, I craft a full-length manuscript in your own words.
I'm an award-winning writer who has worked with dozens of clients to help them translate the story in their head into compelling, cohesive narratives. It's not enough to simply "get the facts." As a ghostwriter, my goal is to tell YOUR story in YOUR voice.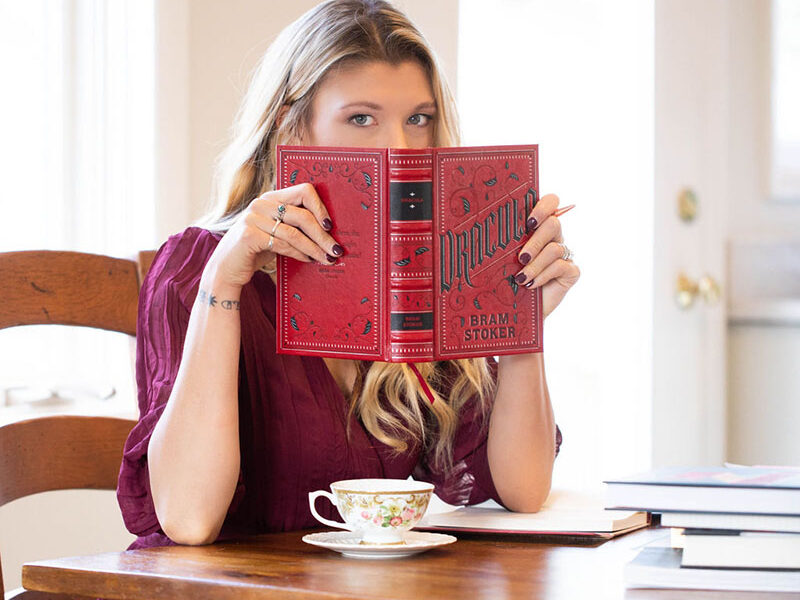 What does the ghostwriting process look like?
It's as simple as chatting with a friend over coffee.
Phase I: Interviews

This is when I'm meeting and interviewing with the client. We will discuss what the finished product will look like, comparable titles, and final publishing goals/avenues.

The interview process itself takes anywhere from 30-150 hours. I do interviews by phone or video call, and I have even driven to meet clients for in-person conversations. Besides taking notes, I keep a recorded copy of each interview. After the interview is concluded, I return to my recording and supplement my notes for pieces I might have missed.

Aside from gleaning the necessary information to write the book, I'm also looking to capture a client's individual voice. An important part of my process is studying details (diction, turn of phrase, specific wording, etc.) to ensure the writing stays true to my client's voice. In all my ghostwriting projects, I seek to "translate" the interviews from spoken story to written word.
Phase 2: Outlines

This is where a jumble of notes becomes a story. Before I even attempt a first draft, I craft several outlines (overarching, technical, and detailed) to ensure the client is happy with the book's makeup and direction before I begin writing. These outlines will determine the cohesive story arc, individual chapter content, and annotated details to provide both me and the client with a road map for the first draft.

When (and only when) the client approves these outlines do I actually begin writing.
Phase 3: First Draft

I begin the first draft of the book. If the client wishes, I send my first draft chapter by chapter so the client is able to read and critique throughout the process.

As I pen my first draft, I encourage my client to take notes about what they wish changed for the second draft.
Phase 4: Second Draft

I rewrite the book a second time based on my client's feedback. Additionally, we may meet to discuss revisions and brainstorm ideas.
At the end of the process, your book is yours. Upon final payment, all rights and creative liberties revert to you, the author.
In other words…
You can write a standout manuscript without ever having to pick up a pen.
If all this sounds too good to be true, please keep in mind…
Hiring a ghostwriter is a true commitment. The whole process takes anywhere from 12-18 months, and I only take on 2-3 projects a year.
Because of the time and effort involved in producing a professional, high-quality manuscript, I am very selective of the clients I choose to work with. Currently, I only take on nonfiction projects.
---
If you would like to inquire about my availability, pricing, and/or whether your project is a good fit, please schedule a complimentary consultation call.